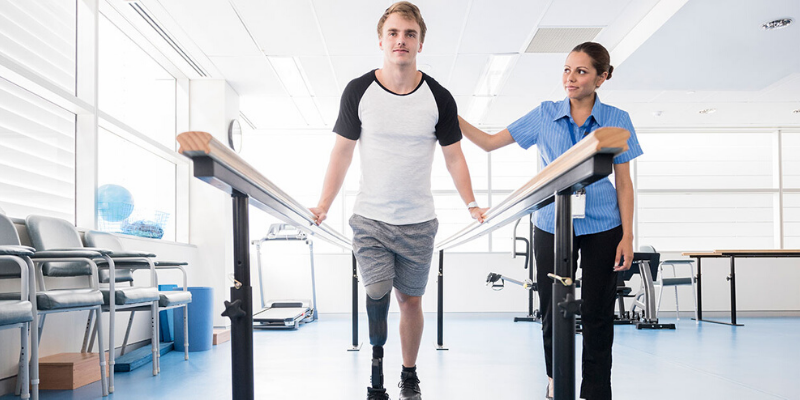 Anything that you use daily should be cleaned daily. Just as you brush your teeth each day, so should you take proper care of your prosthesis. It's important not only for the health of your prosthesis but also for you. Here's what you need to know to take the best care of both.
Take a moment to think about all of the bacteria, sweat and germs your prosthesis accumulates in a day. This bacteria can cause infections if not cared for properly. Routine care of your prosthetic will save you from costly replacement expenses. Keep everything in good working order by following these simple tips.
Hygiene:
Wash the inside of the socket daily with mild soap and water. You can use a damp cloth for this. It's important to keep the prosthesis clean and dry to prevent water damage. It should never be fully submerged in water. Typically, users find it most comfortable when it is washed each night, giving it time to dry by morning.
Remove the liner each day. Clean it with hot water and cleanser for thirty seconds. Keep rinsing until the soap is gone. If you would like to keep it soft, you can rub a very small amount of baby oil on the liner. Turning the liner inside out, you can allow it to air-dry overnight. You may want to have more than one, as if it is still damp in the morning, you will not be able to wear it.
Now that you have a clean prosthesis, make sure your skin is clean and prepared for the device.
Maintenance:
By staying on top of prosthetic care, it will last longer and be less costly to replace parts if you catch issues early on.
Meet for regular check-ups with BioAdvance Prosthetic Solutions to be sure it's all working correctly. We're here to make sure you have what you need to be comfortable.
Store your prosthesis in a dry area and lay it flat.
Our caring and highly trained staff are ready to work with you to answer any questions you may have and to help you with your daily life and prosthetic care. Please don't hesitate to reach out to BioAdvance for assistance.