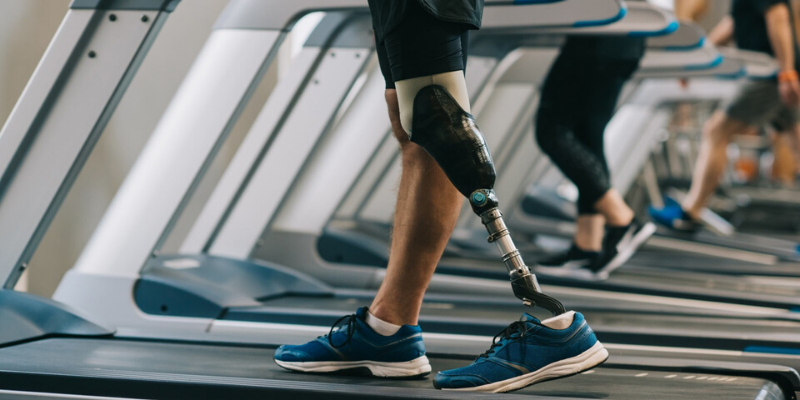 If you are planning on traveling this holiday season or venturing out to icier areas in the U.S., we wanted to share some of our simple tips to help you stay safe out there. Having a prosthetic requires a learning curve, so it's important to be prepared for the few hiccups you may experience along the way!
To avoid travel or winter weather misadventures, we're offering the following tips:
Bundle up!
If you're headed out into the cold, it's important to keep your prosthesis as bundled up warmly as the rest of your limbs. Although there's no risk of frostbite to the metal and plastic exterior, cold temperatures cause molecules to contract, meaning your prosthesis might shrink just a little bit!
Invest in good footwear.
If you're a lower-limb amputee, you need to practice extra caution when it comes to wearing the right footwear in the snow and ice. Make sure your boots have good enough traction that you don't set yourself up to have a fall. Cleats and rubber soles can go far in helping you stay upright. You also want to make sure your footwear is insulated enough that your prosthesis doesn't become easily wet or cold.
Take it easy when moving.
If you are still learning to walk on your lower-limb prosthesis, make sure you take it slow and steady when moving through the snow. Canes or crutches can make an enormous difference when it comes to slick surfaces, so don't shy away from using additional support during peak winter months.
Alignment is crucial.
Do not try to adjust or fix your prosthetic yourself. Come in and see us, as we'll be able to re-align it in a jiffy! This will allow you to stay steady on your feet and avoid an unwanted fall this season.
While these tips are simple, they are very easy to forget! Make sure you are taking extra precautions this season so you can stay safe and happy all winter long! Feel free to reach out to us if you have any additional questions about your prosthetic device.