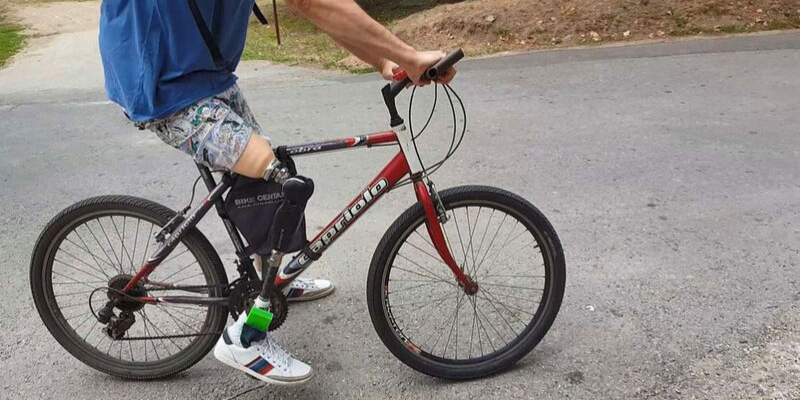 As the temperature outside decreases, there are still plenty of things you can do as an amputee to enjoy the outdoors. If you're new to your prosthesis, don't think that you have to give the nice weather a pass this year. With some practice, a couple of adaptations and pure determination, your friends at BioAdvance Prosthetic Solutions can help you take the great outdoors in stride.
Go for a walk.
Walking requires a build-up of stamina for both the cardiovascular system and skin. Take it easy at first. Try walking down the length of your sidewalk or looping around your neighborhood before building up to longer jaunts.

When on a path, find a nearby bench where you can sit and rest to reduce stress on your body if you are a lower limb amputee.

Stairs, curbs, hills and uneven surfaces can throw off your gait. A cane, walking pole or balance check from a friend can help you take the road bumps in stride.

To increase stamina and stability, engage in a number of practical exercises before you head out. Practice falling and getting back up, walking on uneven surfaces like carpets and rugs and balancing on one leg to develop muscle memory.
Do the basic fall things.
Go apple picking or walk through a corn maze. Being an amputee doesn't have to limit your fall fun. Do a little research ahead of time to make sure the terrain is friendly, and be on your way!

You could also go to a pumpkin patch or enjoy a hayride. These are easy things to do which won't require that you put too much stress on your limbs.

Visit a local farmers' market to find the perfect items for Thanksgiving. The possibilities are endless when wanting to enjoy the final moments of fall this month!
Enjoy a hike.
Choose liners made of wool or synthetic materials, as they wick away sweat and splashes better than cotton, which absorbs liquid and can create skin irritation through chafing.

Opt for more rather than fewer layers of socks, which can create a layer to cushion the residual limb and prevent pressure sores from prolonged time in a prosthesis.

Invest in a pair of hiking poles. Not only can they help maintain balance on uneven terrain, but they can help unburden pressure from knees or thighs.
Contact one of the experts at BioAdvance Prosthetic Solutions for questions about your prosthetic options, so you can take complete advantage of the outdoors. We're happy to help you find the tools needed to enjoy being outside!